Microbiotica: CASE STUDY
Unlocking the power of the human microbiome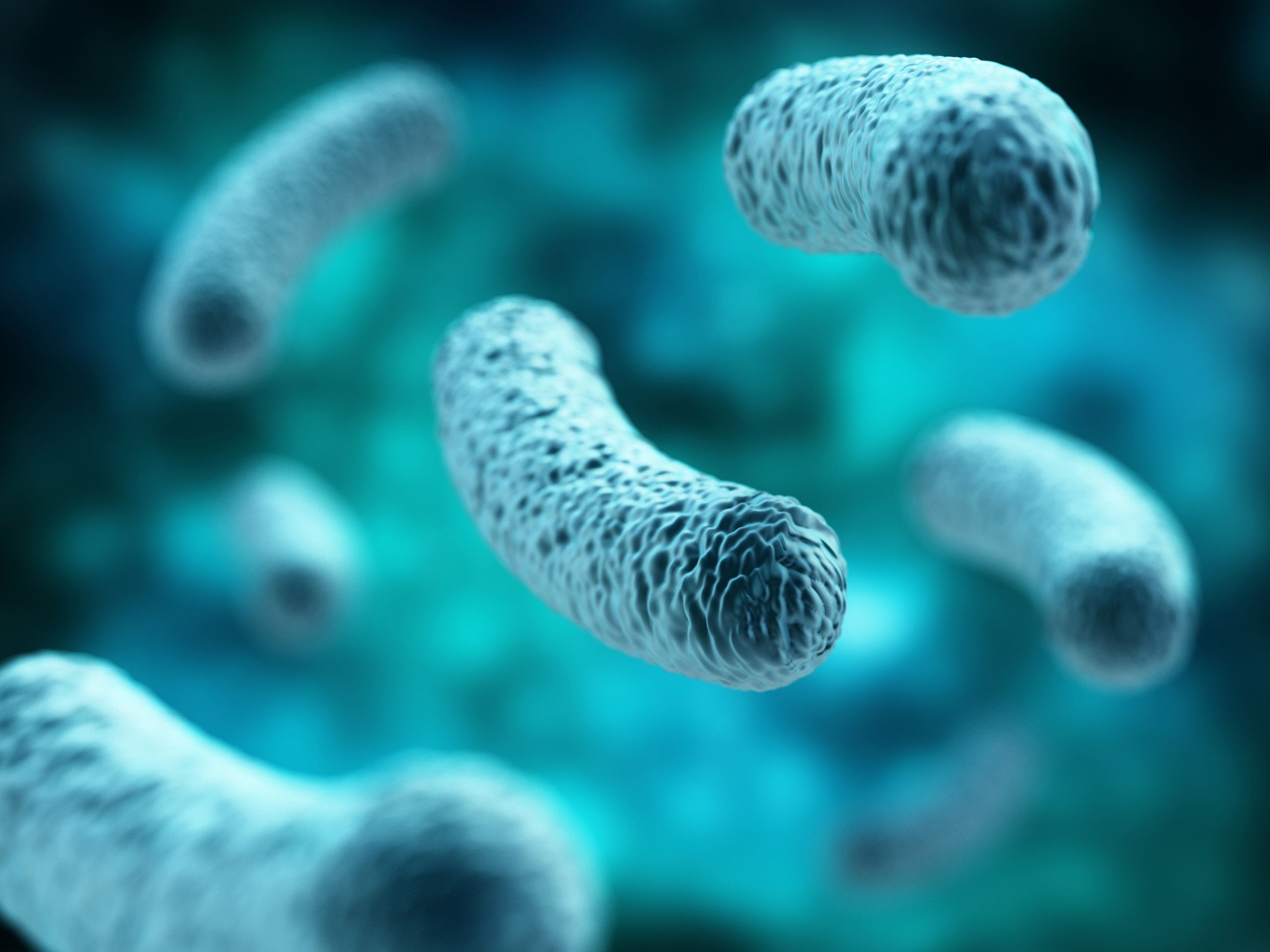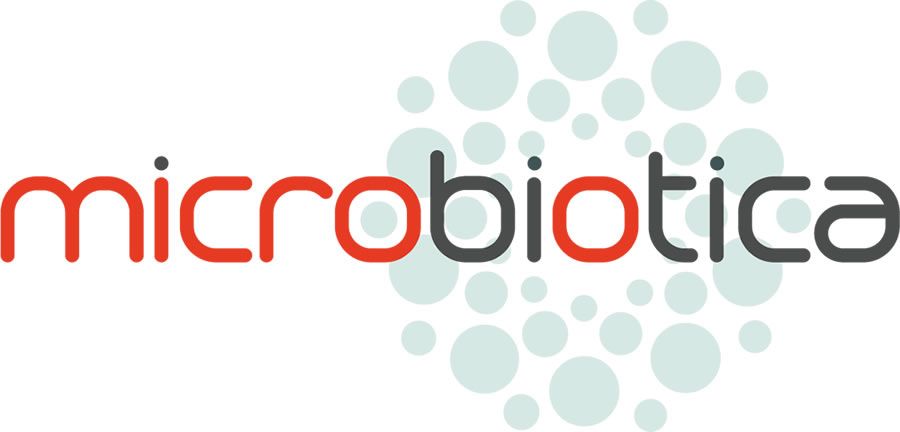 About Microbiotica
Based originally upon the research of the human microbiome carried out at the Wellcome Sanger Institute, Microbiotica was spun out as a microbiome therapeutics company in 2016. Today, Microbiotica is advancing steadily towards introducing transformational microbiome-based therapeutics and biomarkers in areas of high medical need, with first clinical trials – underpinned by a landmark £50m investment during 2022 – starting soon.
Microbiotica is a global leader in gut bacterial microbiology, genomics and identification of bacteria associated with health, disease or therapy from analysis of large clinical datasets. This enables the company to design and develop unique live bacterial therapeutics and microbiome biomarkers for the treatment and management of disease.
The company has developed a platform which comprises the most diverse microbiome culture collection worldwide; a proprietary Reference Genome Database which constitutes the genomic blueprint for the global human microbiome; proprietary advanced informatics and machine learning capabilities and advanced capabilities in microbiome/host biology. Using this platform, the company has developed a pipeline of highly differentiated live bacterial therapeutics and biomarkers, derived by analysis of large clinical datasets, in Inflammatory Bowel Disease (IBD), Immuno-oncology and Gut Epithelial Barrier Repair.
Culturing the uncultured
The microbiome: its role in human biology and its increasingly recognised role in health, disease and therapy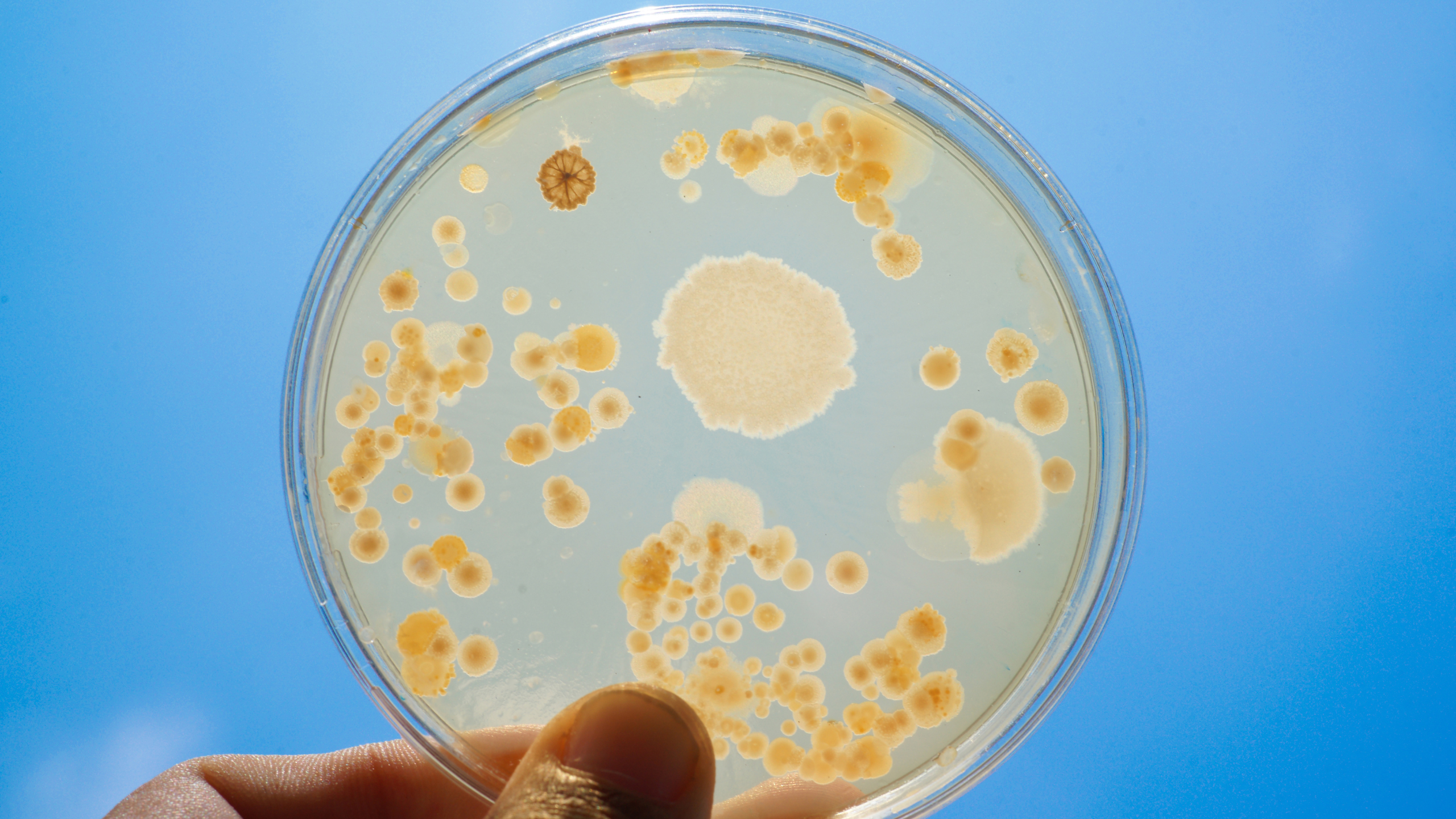 What is the microbiome?
The human body is home to trillions of microorganisms known as the microbiome, which is composed of communities of bacteria (as well as viruses and fungi) that have greater complexity than the human genome itself. The microbiome has co-evolved with animals to become a significant and critical regulator of all the major physiological systems in the body, such that we cannot function properly without our microbiome. In a radical new concept, humans can be considered a "holobiont" comprising human and resident microbial cells. This opens the new potential for developing medicines and biomarkers based on these microbes.
Within the human gastrointestinal tract alone there are over 1,000 bacterial species, approximately 10 times more cells than our "human" cells. With this astonishing complexity and the important role it plays in human health and disease, the microbiome's potential as a therapeutic is just now beginning to be fully realised.
"There are thousands of different gut bacteria in every person…and to design medicines or find markers of drug response you need to know which bacteria are present with great precision in many patients in order to make the biological correlation to health, disease or cure with certainty. This is the first key step to a medical application."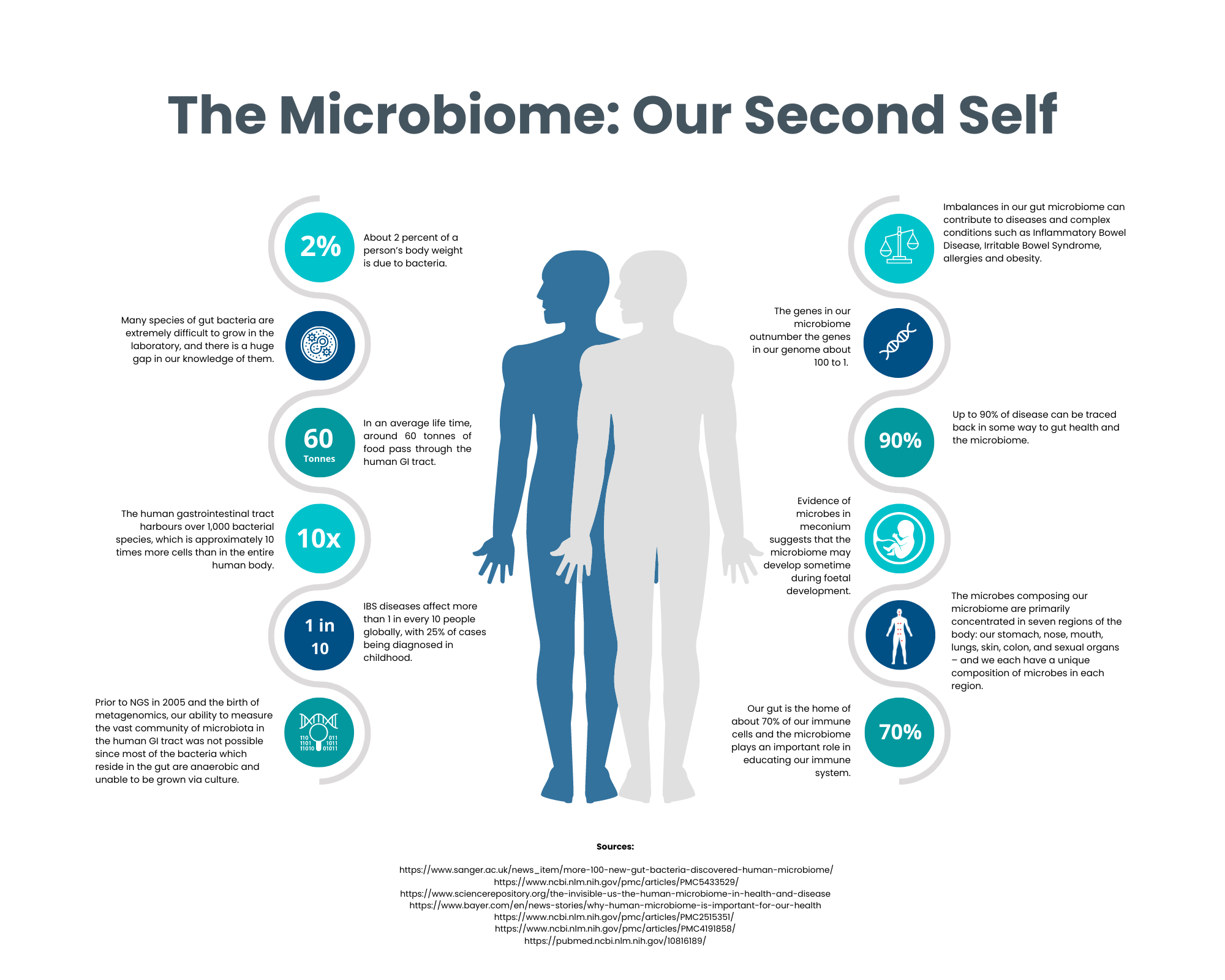 A growing global demand
New medicines are needed for multiple diseases of high unmet need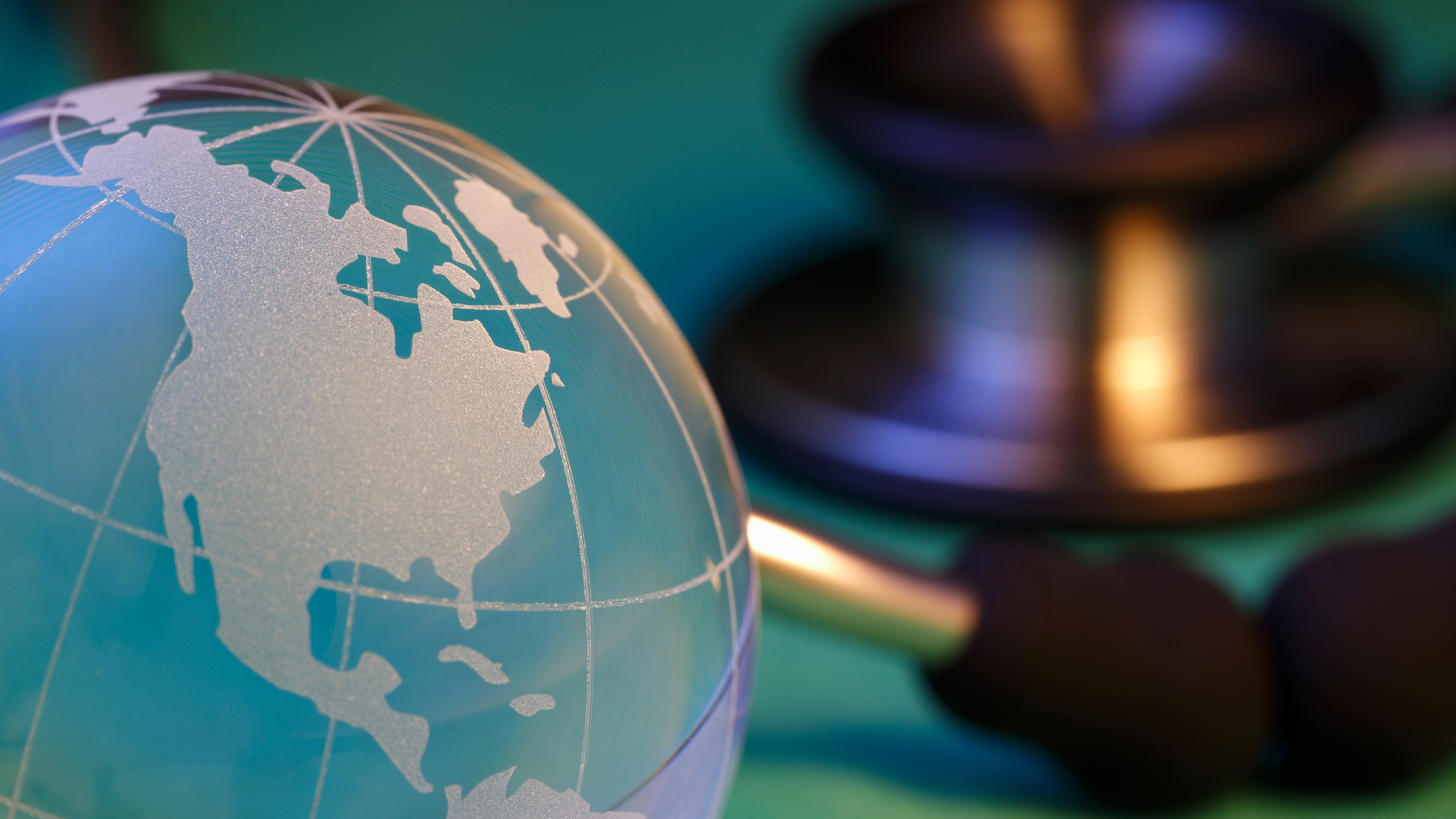 Diseases of high unmet need are those for which there may be no cure, an existing cure is ineffective, or a cure that exists has an inadequate delivery mechanism or formulation. The number of life-years lost due to poor health, disability, or premature death also plays a role in defining unmet medical needs- the greater the burden of illness, the greater the degree to which needs are not met.
Unmet needs can be found in a variety of diseases. Scientific bottlenecks, lack of investment (due to low commercial viability), and insufficient R&D can contribute. At the time of Microbiotica's formation, existing therapies for Inflammatory Bowel Disease (IBD) for example were far from satisfactory for disease control let alone for remission, and there remained a very significant unmet medical need and commercial opportunity for effective therapies.
IBD as an example: patient impact, global prevalence, and rising societal burden
IBD is a chronic recurring inflammatory disorder of the GastroIntestinal (GI) tract, comprising Ulcerative Colitis (UC) and Crohn's Disease (CD). IBD affects more than 1.6m people in the USA and 2.5-3m in Europe with a direct healthcare cost of 4.6–5.6 bn Euros/year. Overall, IBD diseases affect more than one in every ten people globally, with 25% of cases being diagnosed in childhood. The incidence and prevalence of IBD have continued to increase over the past few decades.
Living with IBD requires long-term disease management, treatments can include hospitalizations, medications, and surgery. In a study published in 2020, researchers determined that the annual direct cost of health care for a person living with IBD in the United States was more than three times higher than for those who do not have IBD.*

"Ulcerative Colitis is an increasing burden on society, and a growing disease for which there needs to be improved treatment options. We believe our therapeutic candidate has the potential to provide a much-needed non-immunosuppressant-based treatment option for those suffering with UC."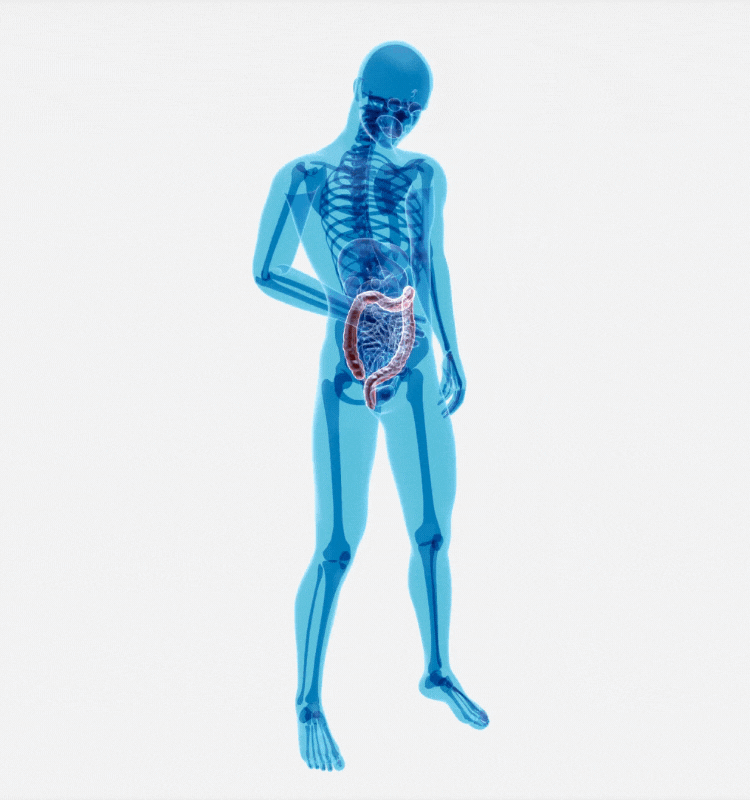 Science brings the promise of better healthcare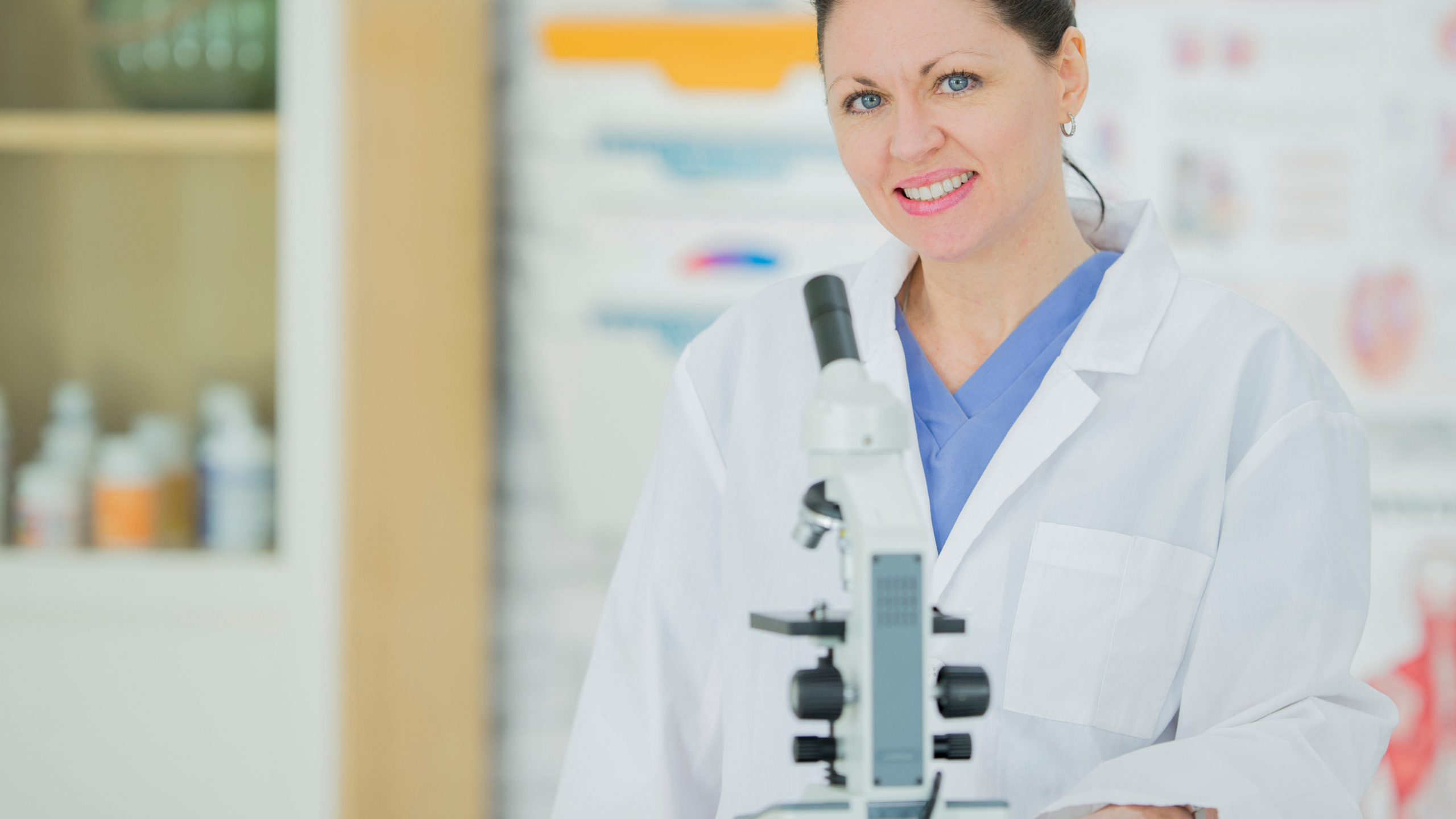 Microbiotica's leading microbiome platforms and technologies underpinned by Sanger science
Clostridium difficile is a bacteria largely acquired in hospitals and infection frequently occurs after antibiotic treatment. C. difficile infections impact overall performance and safety in hospitals, affecting around 1.1m patients in the US annually, causing >30,000 deaths, with an associated cost for C. difficile-related stays in hospitals of $8.2bn per annum, representing a significant economic burden.
As a postdoc in 2007, Trevor Lawley (Microbiotica Co-Founder and Chief Scientific Officer) started a research programme on C. difficile at the Sanger Institute. Back then he was investigating the possibility of editing the mouse microbiome by transplanting 'good' missing bacteria to treat a C. difficile infection. In 2012, Trevor published a characterisation of the mouse microbiome and identification of isolated bacteria which could be therapeutic in a mouse C. difficile model. In a landmark paper, he identified six particular bacteria that could treat C. difficile as effectively as if a whole microbiome had been transferred from a stool. This piece of work represented a new paradigm for live bacterial therapeutics applicable in humans and for other diseases.
Progressing from mouse work, Dr Lawley's group at Sanger has cultured and sequenced the genome of hundreds of bacterial species from the gut of humans since 2010. Combining this work with microbiome bioinformatics analysis produced novel insights into the association of these bacteria with a range of diseases, which had the potential to form the basis for novel live bacterial therapeutics. Trevor Lawley's group also developed expertise in humanised microbiome models to test new live bacterial therapeutic candidates.


In order to develop novel therapeutics based on this growing body of scientific knowledge and data, it was necessary to transfer the technology to a partner who could develop it further. The transferred technology included exclusive access to existing potentially therapeutic bacterial mixes that, in the Sanger Institute's laboratories ,showed striking effects in novel models of disease, and could be progressed into pre-clinical development.
The therapeutic plan was developed by the Co-Founding CEO, Mike Romanos, working with Trevor (CSO) and the third Co-Founder, Prof Gordon Dougan, FRS (then Head of Pathogen Genomics, Wellcome Sanger Institute). The initial plan focussed on C. difficile although this has now been altered to focus on Ulcerative Colitis and Immuno-oncology, both programs initiated within the company.
The formation of Microbiotica
Nurturing and developing early scientific ideas with potential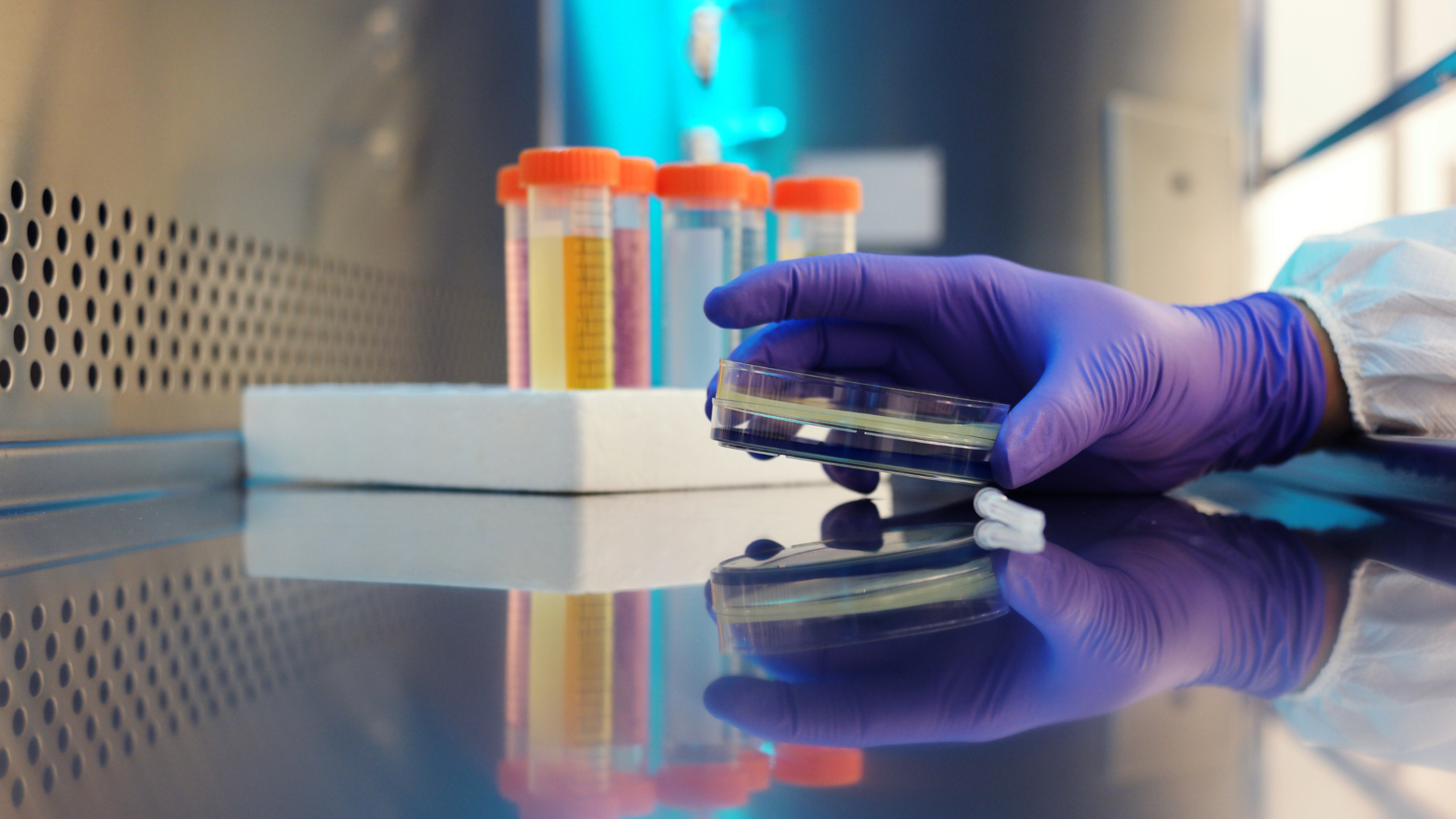 In the two years leading up to the incorporation of Microbiotica, the microbiome was being recognised for its role in human health and disease and was emerging as a competitive investable field. This created an opportunity for spinning out a company that would be able to discover, develop, and manufacture novel bacteriotherapy medicines.
The technology translation process is always complex, and there is no 'one size fits all' approach. Every opportunity is built individually and in the case of the Microbiotica platform, the founders and the Sanger team worked together to assemble assets beyond traditional patents including metagenomic analysis software, bacterial culture collection, and bacterial genome database.
Sanger's Technology Translation Team had spent a number of years nurturing and adding value to the technology that became Microbiotica's assets. In particular, the Sanger team had recognised early on the health potential for manipulating the microbiome and had filed key patents in the field as early as 2012 on methods and bacterial mixes for bacteriotherapy. The Sanger Translation Committee made two awards (totalling over £100K) to accelerate the development of Microbiotica's platform. This funding was used to:
1) Establish a searchable, comprehensive culture bacterial collection including genomics data that could be used to compare intestinal microbiota of healthy and diseased individuals, and identify and select candidate therapeutic bacteria for bacteriotherapy.
2) Develop the methods to grow bacterial mixtures and fermentation systems.
The business plan was created by the prospective CEO, Dr Mike Romanos, who generated investor interest and obtained a funding commitment of £8m in seed finance from IP Group and Cambridge Innovation Capital, closing the Seed Investment on Dec 15th 2016. At the time the funding was announced and its operation launched as a new Sanger spin-out, Dr Trevor Lawley said:
"Our work at the Sanger Institute has shown that the human microbiome is important for health and disease, and is itself a therapeutic target. I am delighted that the establishment of Microbiotica will allow us to harness the therapeutic potential of the complex microbial community in the body to create novel treatments and help improve human health."
Ross Rounsevell, who spoke on behalf of the Technology Transfer Team at the time said:
"Microbiotica is a great illustration of how the development of the Sanger Institute's, large-scale, cross-disciplinary research is yielding important opportunities to impact healthcare. Microbiotica will benefit from its close relationship with the Institute as the company grows, offering it an important advantage in the rapidly evolving microbiome field..."
Patnering for Business Impact
Buy-in from one of the biggest names in biotech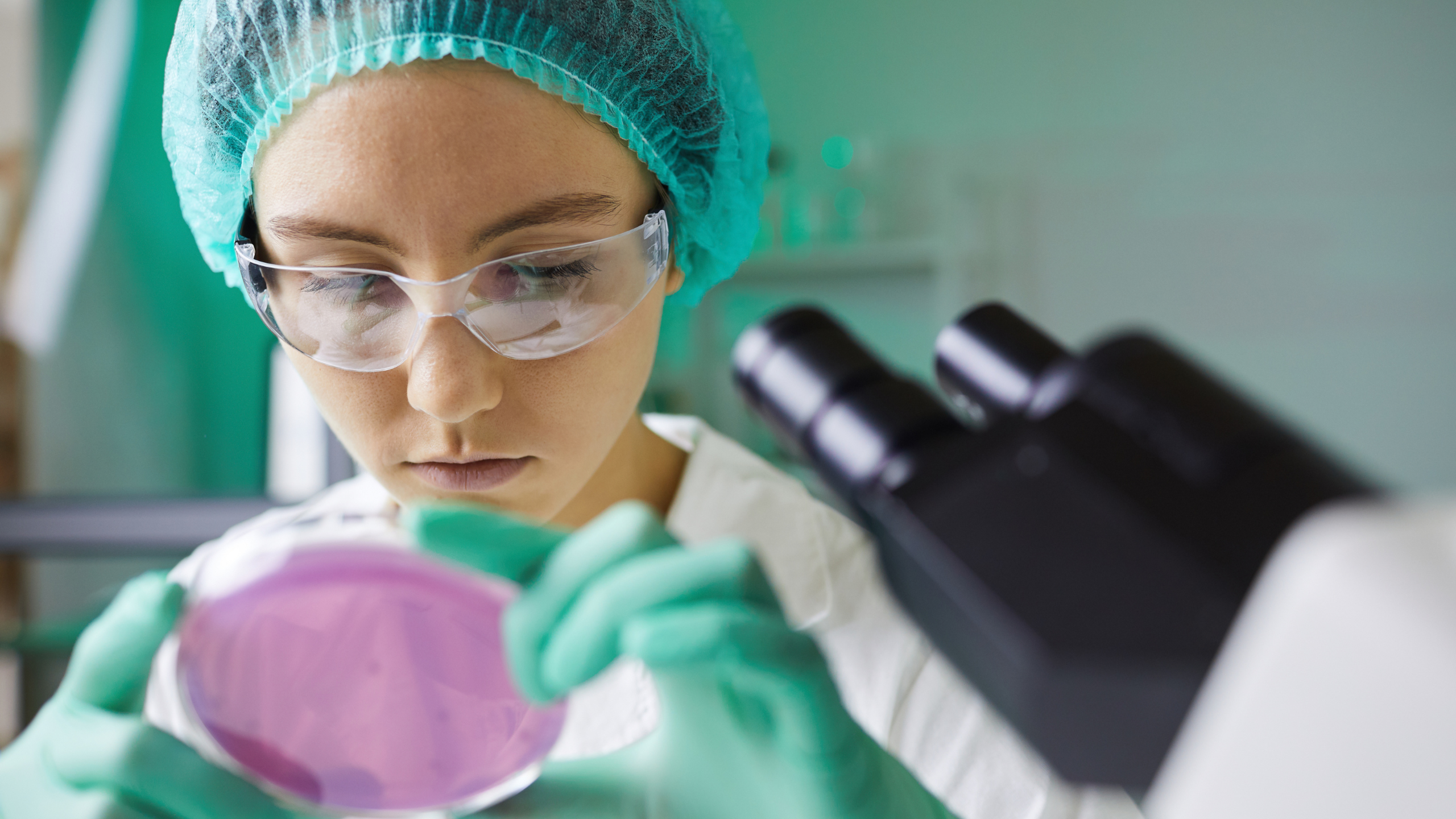 Since the beginning of 2017, Microbiotica has achieved some remarkable milestones. In the first 18 months the company struck two key deals (both in 2018): an agreement with the University of Adelaide to obtain UC faecal transplant clinical trial data and samples from which it eventually designed its therapeutic agent MB310; and a collaboration agreement with Genentech to analyse their IBD clinical studies worth $534m. That same year it also achieved a further investment of £4m from the Paris-based microbiome specialist investor Seventure.
By 2020 the company had signed a collaboration with Cancer Research UK and Cambridge University Hospitals in immuno-oncology. This provided clinical data to enable the discovery of MB097, a unique product with the potential to convert cancer patients who were not responding to Immune Checkpoint Inhibitors (ICI) into responders. In subsequent years the MB310 and MB097 have been shown by the company to have therapeutic effects in vivo and the bacteria's mode of action is being elucidated in human cell biology assays.
In March 2022, Microbiotica achieved a record £50m Series B financing round, being the largest microbiome-related financing in Europe to date and one of the largest globally. The international investment syndicate was co-led by Flerie Invest, a major Swedish life science investor focusing on companies with ambitious science and the ability to tackle major medical challenges, and Tencent, a global technology company investing in innovations that help improve human life. New investors also included British Patient Capital, while existing investors Cambridge Innovation Capital, IP Group and Seventure Partners, all participated.
Mike Romanos, said:
"This major fundraise is a substantial validation of both our team and our world-leading technology. We are fortunate to have support from new and current investors who have recognised the importance of the microbiome's therapeutic potential and Microbiotica's unique capabilities. With this additional investment, we will be able to conduct clinical trials with our lead products in immuno-oncology and ulcerative colitis. We will also expand our portfolio of microbiome-based products which have the potential to benefit patients globally."
The capital is now being used to progress Microbiotica's two lead live bacterial therapeutics, MB097 and MB310, into the clinics. These exciting medicines comprise freeze-dried healthy gut bacteria in a capsule delivered orally and released into the lower intestine where they engraft. MB310 comprises a consortium of bacteria for the treatment of ulcerative colitis (UC) which was identified in a clinical study as driving disease remission. MB097 also comprises a consortium of bacteria which allows patients to respond to immune checkpoint inhibitor cancer therapy. The goal is to convert patients with melanoma from being unresponsive to cancer immunotherapy to being responsive and has demonstrated its potential in laboratory pre-clinical studies. The medical and commercial potential is outstanding, as the total checkpoint inhibitor market has predicted revenues of $88bn by 2027.
The company has now completed the early phases of process development with external contractors and is proceeding toward scale-up and manufacture, ready for the clinical studies next year. The first phase for both live bacterial therapeutics clinical trials (MB097 and MB310) is expected to be complete by the end of 2024. The program has been supported by the prestigious Crohn's & Colitis Foundation, as part of its IBD Ventures program.
The financing has also allowed Microbiotica to build its executive team to cover all key disciplines, bring in new projects in new diseases, extend its microbiome platform leadership and grow its staff to 50 people in its purpose-built facility at Chesterford Research Park.
Collaborators & Partners

Microbiotica's key milestones
2015 Dr Mike Romanos was introduced to Dr Trevor Lawley by Prof Gordon Dougan FRS. This led to more patents filed and a business plan put together, securing a commitment of £8m in Seed Funding from Cambridge Innovation Capital and IP Group.
2016: Microbiotica is founded by Dr Trevor Lawley, Prof Gordon Dougan FRS, and Dr Mike Romanos. With total funding of £8 million secured from Cambridge Innovation Capital and IP Group.
2017: Microbiotica wins three separate young company awards (One Nucleus Summer BioNewsRound Award, Biotech and Money's 'Life Science Spin-out of the Year' and 'Best Start-up Biotech' at OBN Awards) in its first year, all recognising its commercial potential and innovative approach to transforming personalised medicine.
2018: Microbiotica confirms a $534 million deal with Genentech, a member of the Roche group.
2018 Microbiotica signs agreement with Dr Sam Costello, University of Adelaide, in Ulcerative Colitis.
2018: Microbiotica attracts equity investment from Seventure's Health for Life Capital™ Fund and founding investors CIC and IP Group, bringing the total equity raised to £12 million.
2020: Microbiotica wins 'Young Company of the Year' at Business Weekly Awards.
2020: Microbiotica's Co-founder Professor Gordon Dougan receives the 2020 Albert B. Sabin Gold Medal.
2020 Microbiotica signs strategic collaboration in Immuno-oncology with Cancer Research UK and Cambridge University Hospitals.
2020 Microbiotica assets MB097 and MB310 achieve preclinical proof of concept in disease models.
2022: Microbiotica raises £50 million ($67 million) to advance the pipeline of microbiome-based therapeutics, and receives Crohn's and Colitis Foundation funding to develop the company's bacterial therapeutic MB310 for the treatment of ulcerative colitis.
2022 Microbiotica wins the Business Weekly Life Science Innovation award and is nominated for SCRIP Private Financing Deal of the year.
2022 Microbiotica announces transition of leadership, with Mark Romanos stepping down after six years to take up the role of Associate Dean of Enterprise in the Faculty of Medicine at Imperial College and Tim Sharpington, Microbiotica's former COO and experienced industry executive, is appointed new CEO.
"It has been a pleasure to work alongside Mike and the Microbiotica team for the last two years and I am excited to take the company forward as CEO as we prepare to take our lead programs in immuno-oncology and ulcerative colitis into their first clinical trials, a major step in bringing these novel therapeutics to patients."
References:
* https://pubmed.ncbi.nlm.nih.gov/31112238/
Work with Sanger
We are experts in developing early-stage scientific opportunities for commercialisation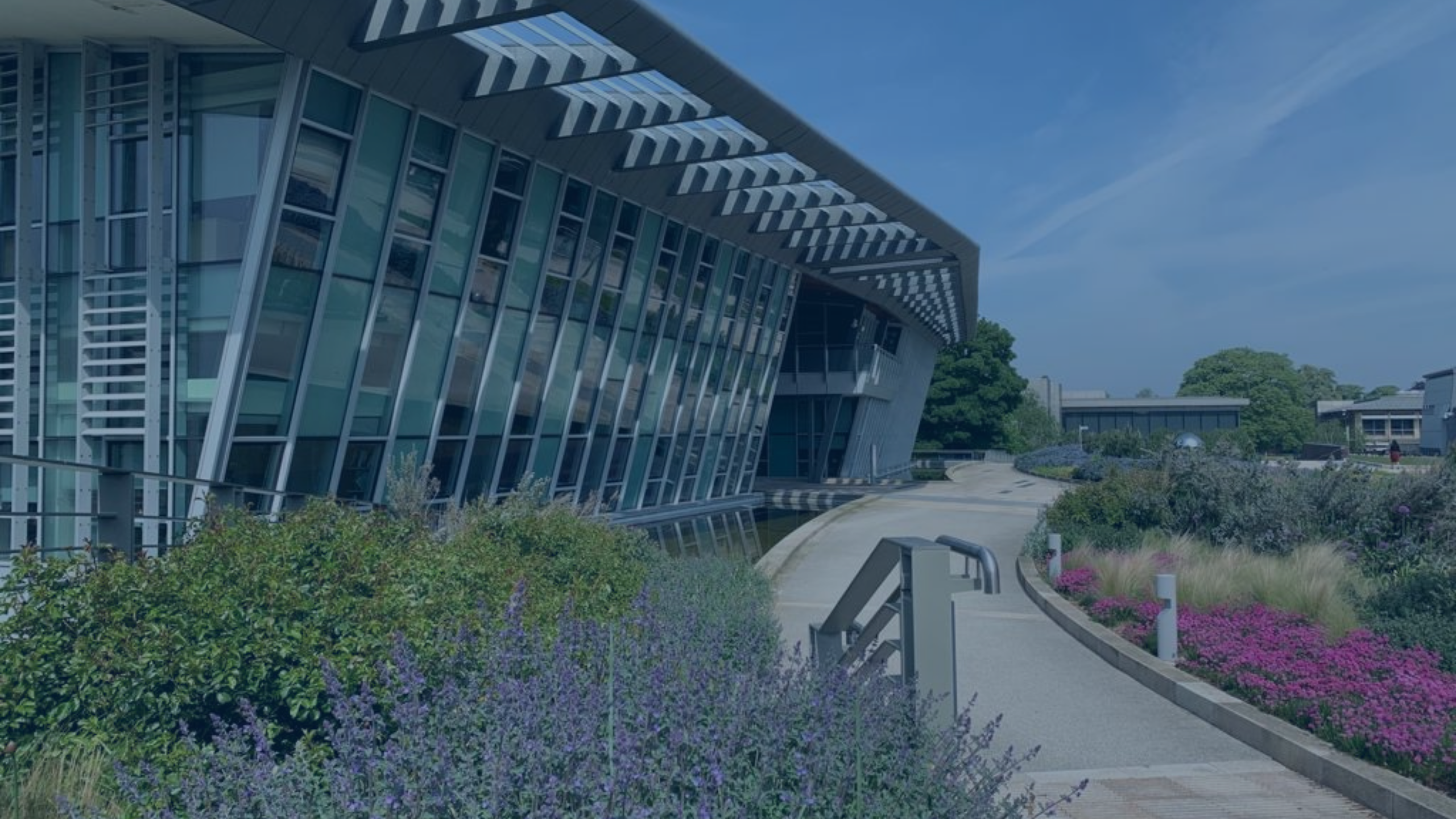 Read more about Sanger Innovation success stories by clicking on the images below.