Looking back at 2022 - what have our partner companies been up to?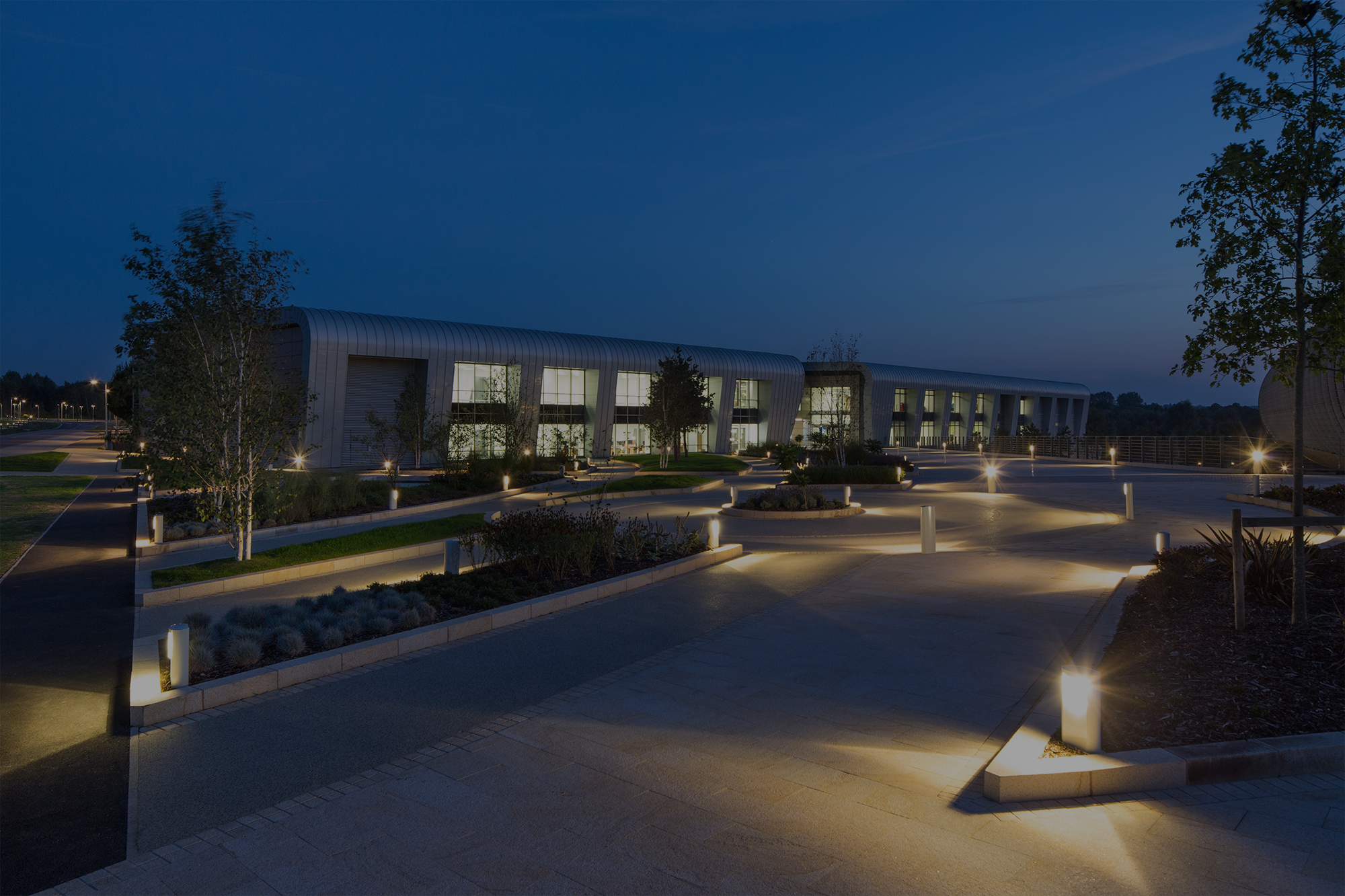 With 11 companies, the BioData Innovation Centre has seen its occupants thrive during 2022. A new Sanger spin-out, big funding rounds, anniversaries, prizes and hiring, lots of hiring! What have the tenants at the BioData Innovation Centre been up to? We asked them to highlight a couple of achievements, and this is what they had to say.
2022 is the year we have welcomed Atos' Life Sciences Centre of Excellence to campus. Natalia Jimenez, the center's director, said: "It has been a very exciting year as I came to realise my dream: the launching of the Atos Life Sciences Centre of Excellence. We couldn't be in a better place, surrounded by leading-edge start-ups and prestigious organisations that live and breathe innovation. This is the precise catalyst for us in our aim of bridging the gap between science and technology for a better future".
The centre's premiere took place in June this year, a success in its own right. Atos were delighted to host an event which brought together experts and esteemed speakers from across the technology, health and life sciences sector as they delved into hot topics such as virtual humans, precision health and drug development. Other highlights during the event included their sustainable algae creation demo and a physical model of the new Cambridge Cancer Research Hospital. In Natalia's own words, "it was a thought-provoking and empowering event!".
Atos' leadership in High Performance Computing has been highlighted in the top500 list (leaderboard of the 500 most powerful machines in the world). According to the list, Leonardo, Italy's pre-exascale EuroHPC supercomputer, based on Atos' BullSequana XH2000, is now the 4th most powerful supercomputer in the world and 2nd in Europe. This list ranks the most powerful computer systems in the world and was revealed at the Supercomputing conference that took place in Dallas this November. Hosted and managed by the CINECA computing centre, Leonardo meets high-performance computing demands with optimized energy consumption. With this new cluster, Atos and CINECA will contribute to the mitigation and management of environmental and healthcare situations.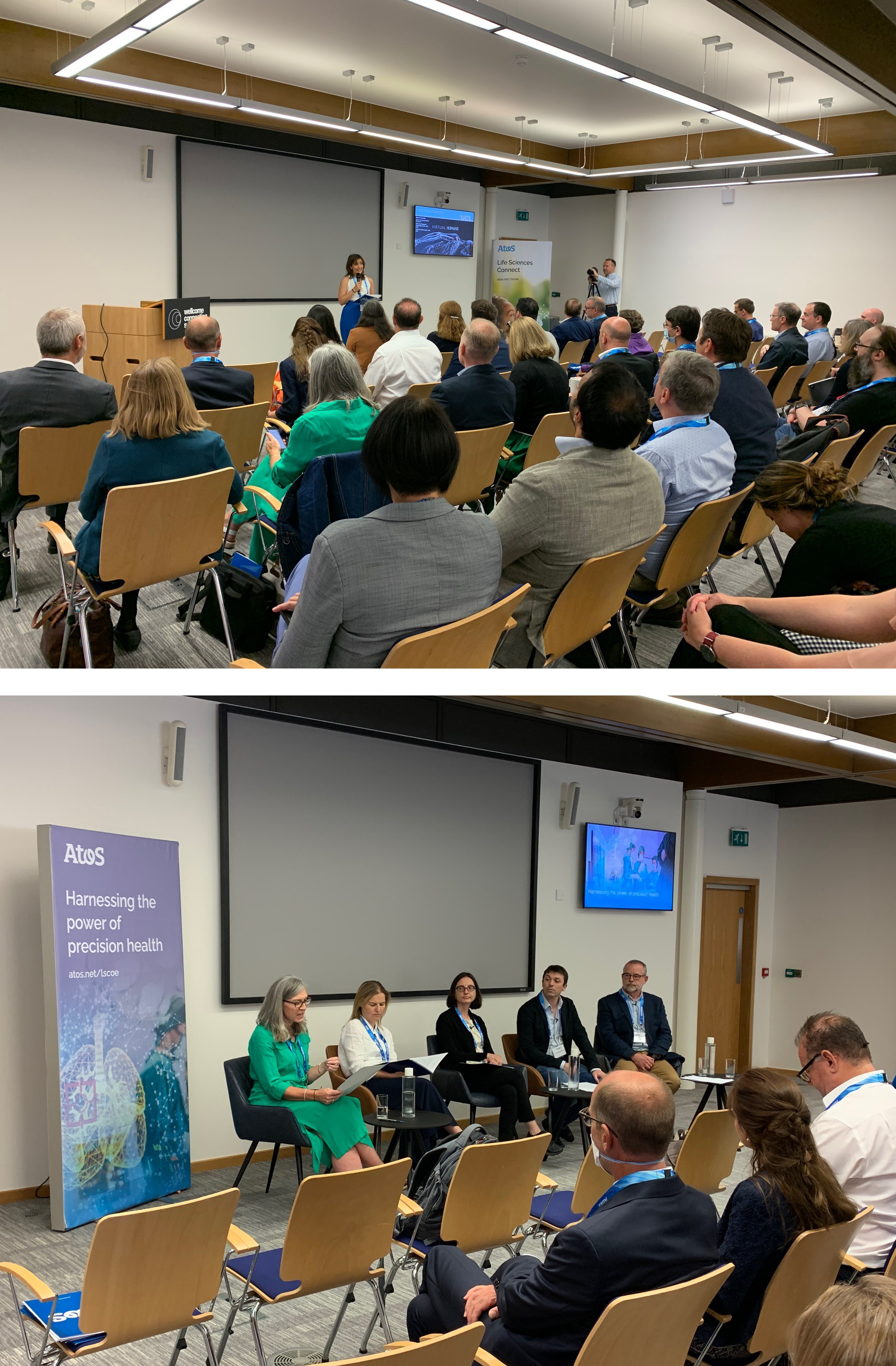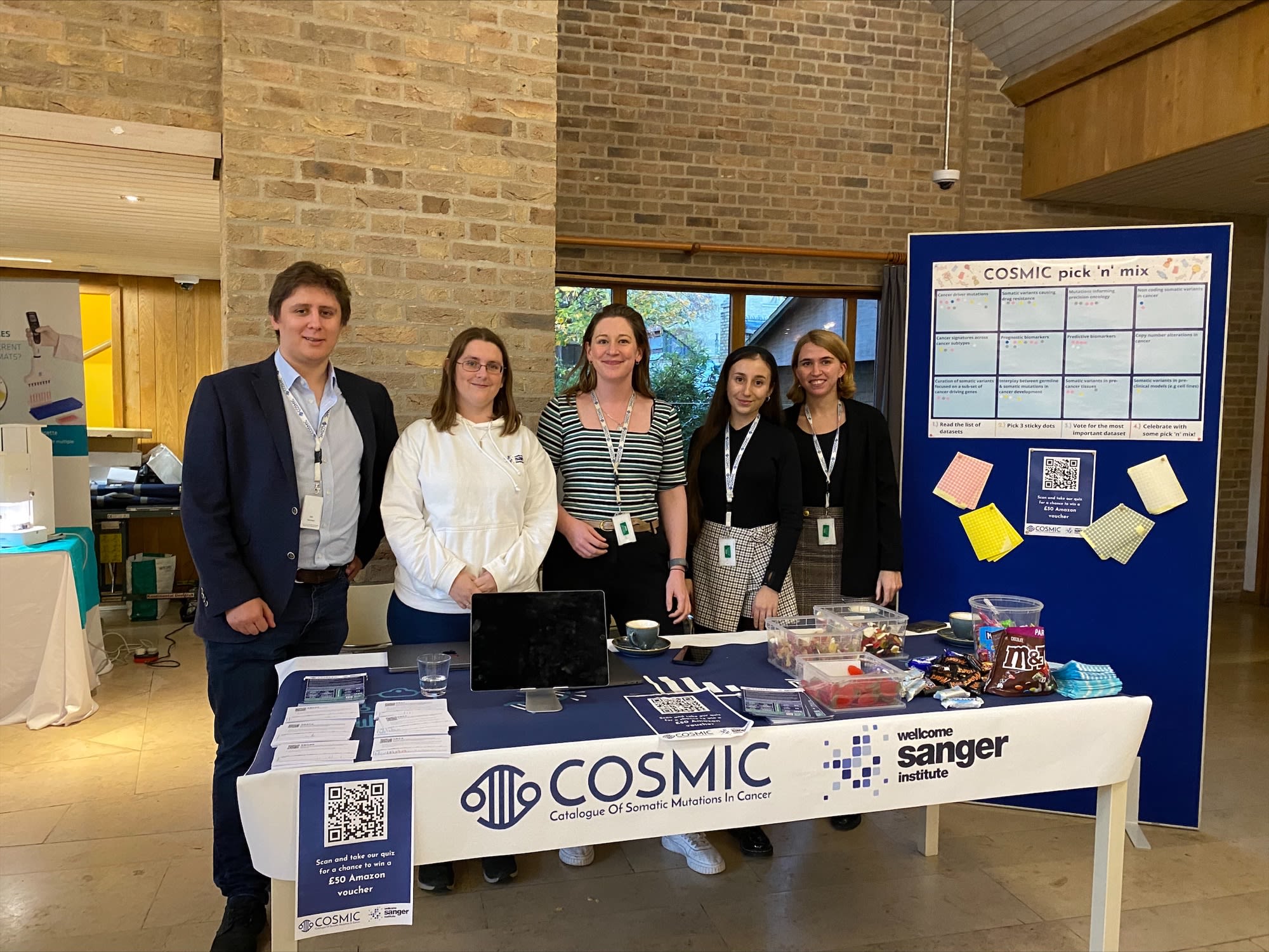 The Cosmic team at the Symposium for Biological and Life Sciences this November.
Cosmic, the Catalogue Of Somatic Mutations In Cancer, is the world's largest and most comprehensive resource for exploring the impact of somatic mutations in human cancer. They have been busy this year, growing their team - they have welcomed new members to all of their sub-teams including tech, business, marketing/comms, science, and curation.
Enlarging the team was crucial to be able to carry out their other achievements - releasing the Cancer Mutation Census (CMC) and Actionability free for non-commercial use, thus continuing with their commitment to providing free data for all non-commercial use moving forward. Furthermore, they revived their COSMIC-3D resource, a tool to visualise cancer mutations within 3D protein structures, and made a significant addition of copy number variants to the mutational signatures database.
Kate Noble, head of commercial at Cosmic says: "It's my absolute privilege to work in COSMIC with such a talented, knowledgeable and diverse team. We've grown our team further this year adding the very best data, science and technical experts to continue in this mission and I am excited to be a part of it. This year, with more resources funded by industry, we continue to improve the intrinsic value and utility of our datasets helping all our users to understand what's important in exponentially increasing data sources from around the world. I am grateful every day to be a part of such a rich, insightful and rewarding environment with such an important mission in truly challenging times."
GENXT, who joined the BIC in 2021, not only have seen a rebranding of their name and logo but also presented its first industry application for privacy-by-design collaborative computing among personal genomics companies, the Cross-Database DNA Relatives Matching service, at the Global Alliance for Genomics And Health (GA4GH) Plenary Meeting in Barcelona this September. The service allows personal genomics companies to leverage each other's databases in a privacy-enhancing way, adding greater value for their customers and boosting their business growth.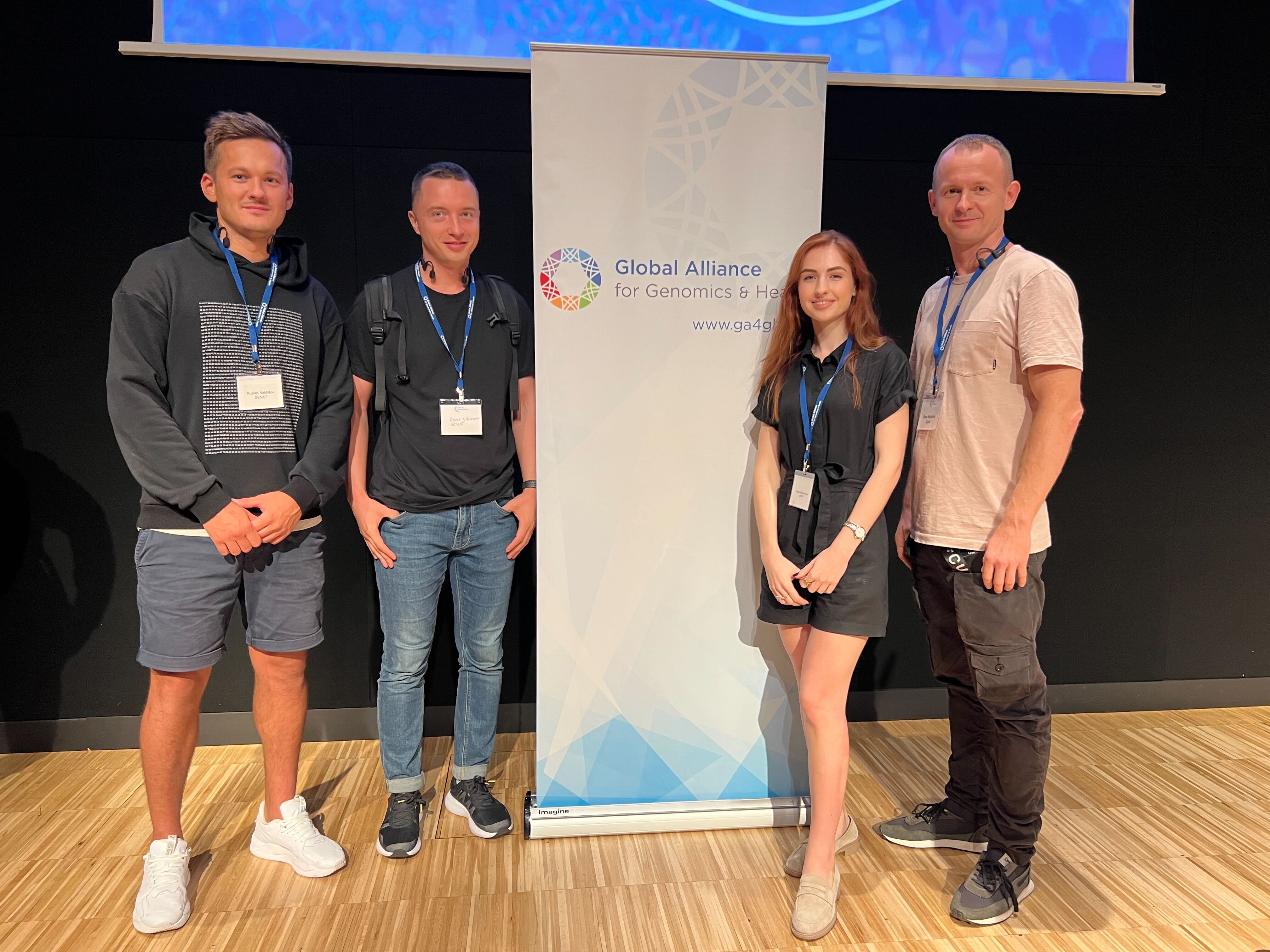 Furthermore, GENXT has built a federated learning module for genomic data that allows federated model training for ancestry and phenotype-from-genotype prediction. The company has proven the efficacy of this approach on the UK Biobank and the 1,000 Genomes Project data and are preparing a research paper with the findings - watch this space! This module is a basement for building a privacy-preserving collaboration network of healthcare stakeholders.
GENXT's CEO, Stanislav Nikolskiy, said: "Over the past year, GENXT has started the commercialisation of its first industry application for personal genomics companies and expanded the research team for the next solutions. On behalf of the team, we couldn't be more proud to be part of the WGC community and we look forward to pushing the boundaries of genomics together!"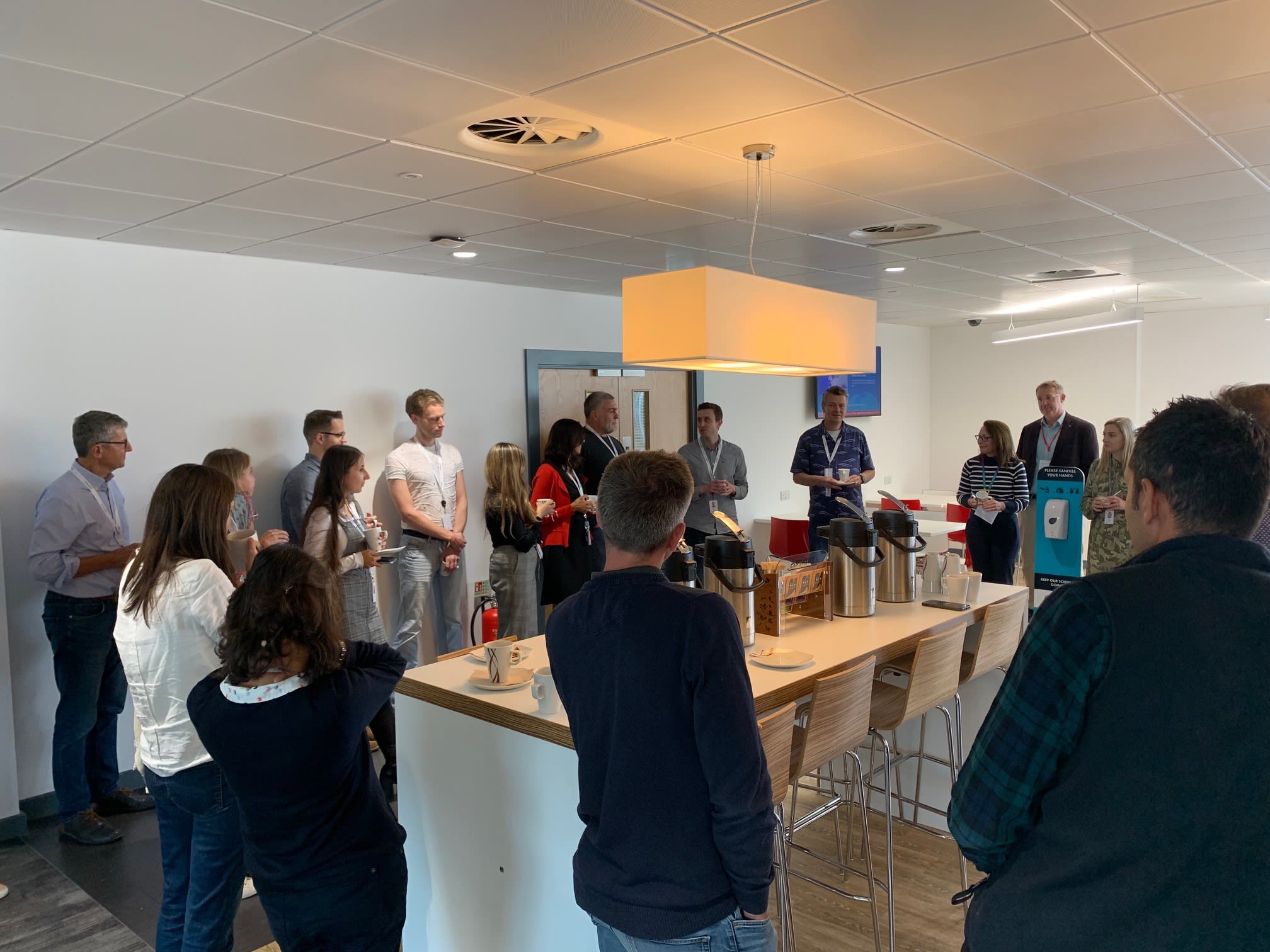 A BIC community gathering at our monthly coffee and cake.
A BIC community gathering at our monthly coffee and cake.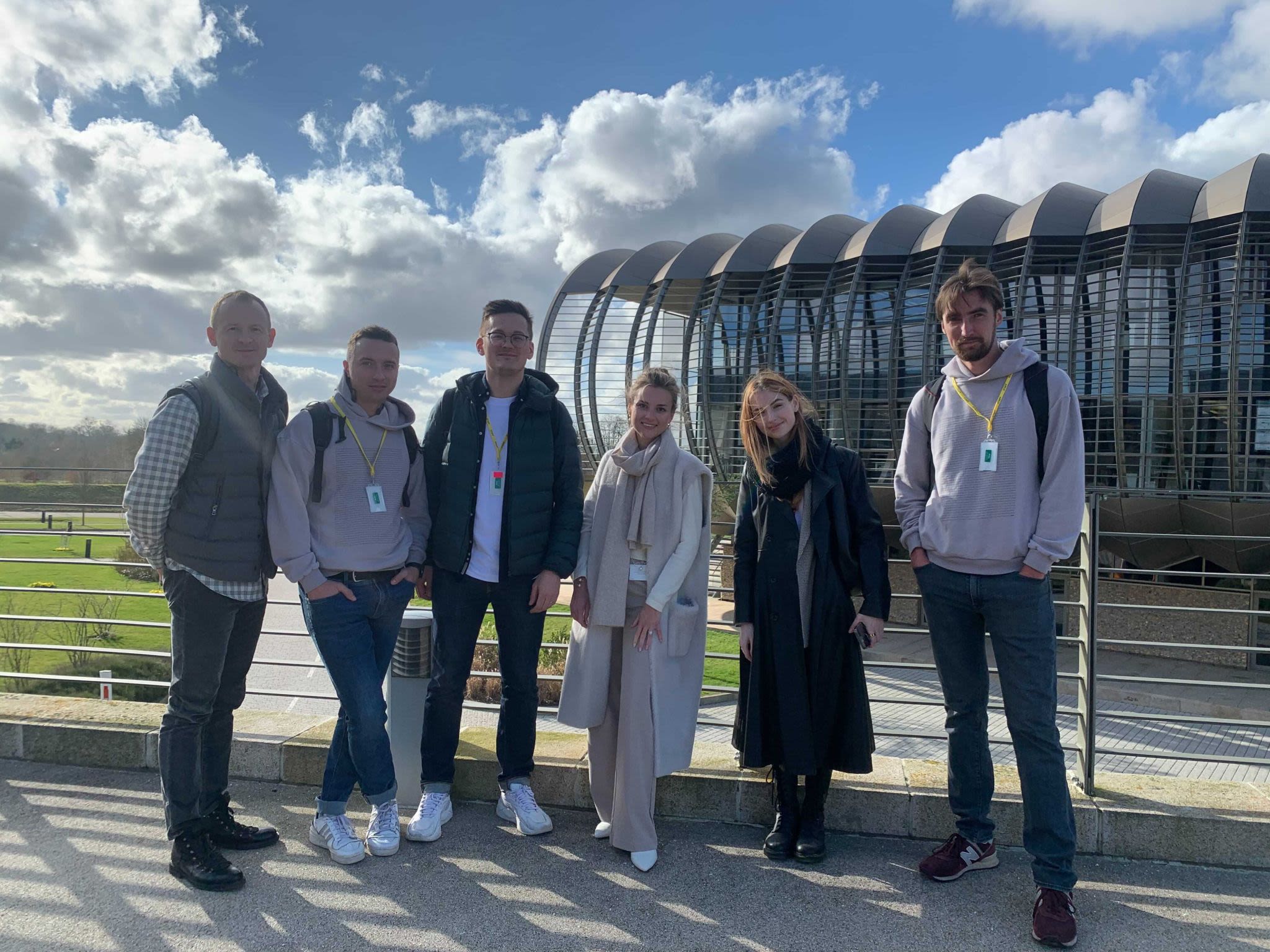 The GENXT team on campus.
The GENXT team on campus.
Some of the BIC companies presenting to visitors from the Judge Business School in June.
Some of the BIC companies presenting to visitors from the Judge Business School in June.
Item 1 of 3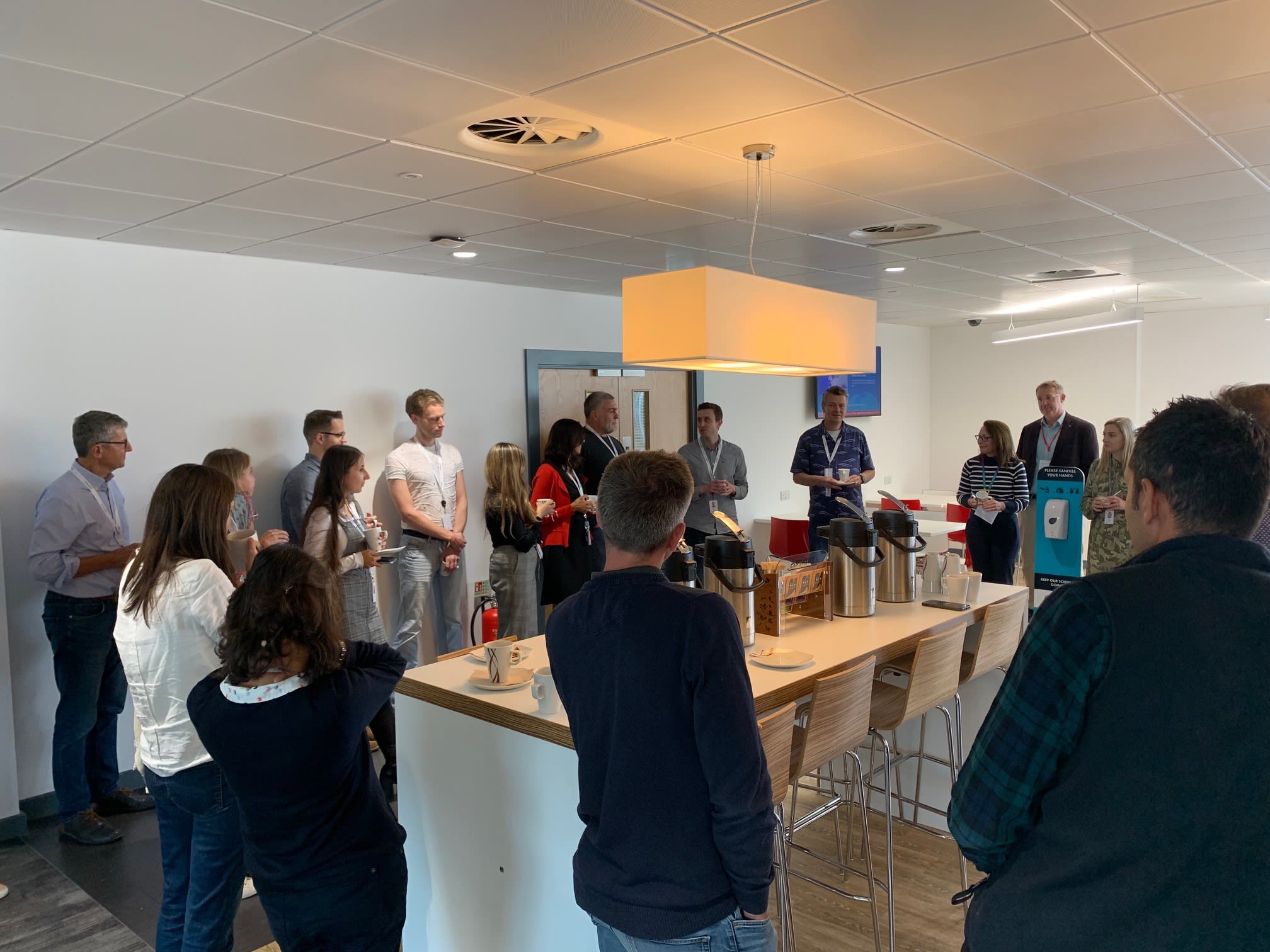 A BIC community gathering at our monthly coffee and cake.
A BIC community gathering at our monthly coffee and cake.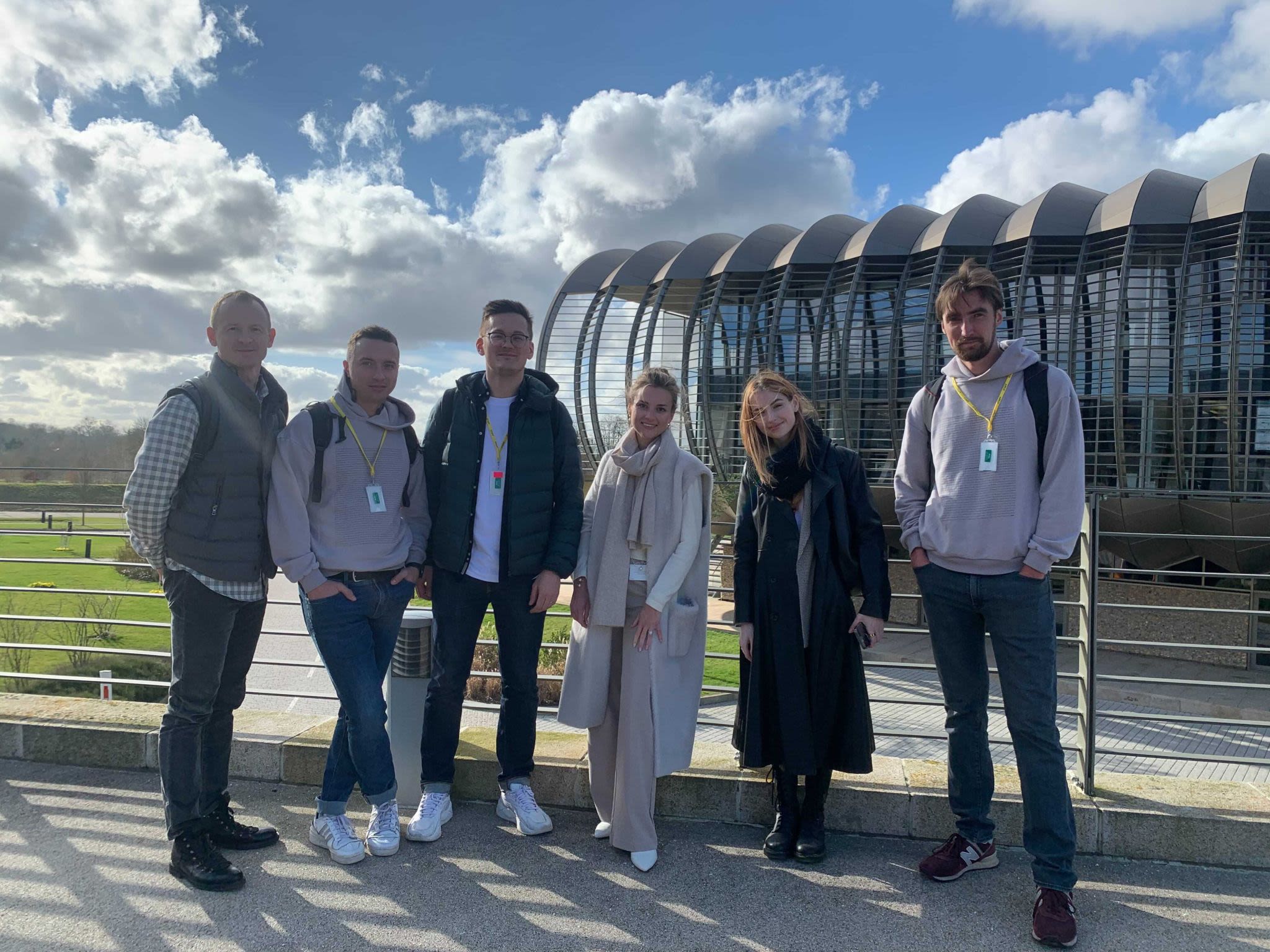 The GENXT team on campus.
The GENXT team on campus.
Some of the BIC companies presenting to visitors from the Judge Business School in June.
Some of the BIC companies presenting to visitors from the Judge Business School in June.
Turning to SciBite and an exciting piece of news - their ontology management platform CENtree won 'Best of Show' at Bio-IT World 2022 Conference and Expo. The Bio-IT World Best of Show Awards offer exhibitors of the Bio-IT World Conference & Expo an exclusive opportunity to distinguish and highlight their products, ranging from an innovative application, technology, tool, or solution, from the competition. This awards program identifies exceptional technology innovation used by life science professionals today.

In response to the news of the award, SciBite's CEO & President, Rob Greenwood, said: "This award recognises the hard work of our team in creating a user-friendly, efficient and robust solution to collaborative ontology management. Since its launch, CENtree has been revolutionising how Life Sciences organisations manage and release ontologies. We believe data fuels discovery, and our technology help businesses innovate and get more from their data." - Congratulations to the SciBite team!
Mosaic is the newest member of our lovely BIC community. A Wellcome Sanger Institute spinout, they have just taken space in the office next to the link cafe. No monitors just yet, as we write this piece, but loads of enthusiasm, motivation and Sarah Robertson's (Mosaic office manager and EA) lovely raspberry cake.
We talked to Jonathan Picker, Anuva's CEO, who brought most enticing news; a collaborative study between Anuva and their collaborators at the Regeneron Genetic center, who presented the findings at the American Society of Human Genetics meeting. The analysis was of exome data from over 15,000 people with an Indian background across different populations from Anuva's databank. This study, the largest of its kind to date, characterised the relationship of the different populations, demonstrated high levels of endogamy and consanguinity and found numerous gene variants of potential clinical interest.
Anuva has also recently signed an MOU (memorandum of understanding) with the highly respected BALCO Medical Center Cancer hospital in Raipur, central India, to carry out cutting-edge collaborative research in order to better understand the unique aspects of cancer in India and are currently mapping out the projects they'll be collaborating on in the future.
Jonathan Picker says: "It has been a tremendous year for Anuva as we start to uncover the relationship between the peoples of India and their unique genotypes. The data that we are uncovering appears to be every bit as exciting as we hoped. It is a first step in the identification of novel insights into the pathophysiology of disease, so crucial for medical research. I believe this work will not only impact future treatments for people of Indian origin but be relevant for everybody and I look forward to an exciting year."
Eagle Genomics had some thrilling news to share hot out of the press: In October 2022, it announced the USD 20 million first close of its scale-up funding round. The investment will support further development of the e[datascientist]™ platform and will continue to drive expansion into global markets and the deepening of client impact.
Furthermore, 2022 has been a year of partnerships for Eagle, forming knowledge associations with the Earlham and Quadram Institutes in the UK, joining the Nordic Medicon Valley Alliance, and starting a microbiome collaboration with Pistoia Alliance.
Anthony Finbow, Eagle Genomics CEO, says: "We are the pre-eminent platform business using next-generation graph technology and network science to drive the Bioeconomy. We are seeking to support our enterprise customers as they strive to achieve more sustainable and impact-orientated innovation outcomes. Our recent scale-up funding will enable us to accelerate the Bioeconomy through the digital reinvention of science."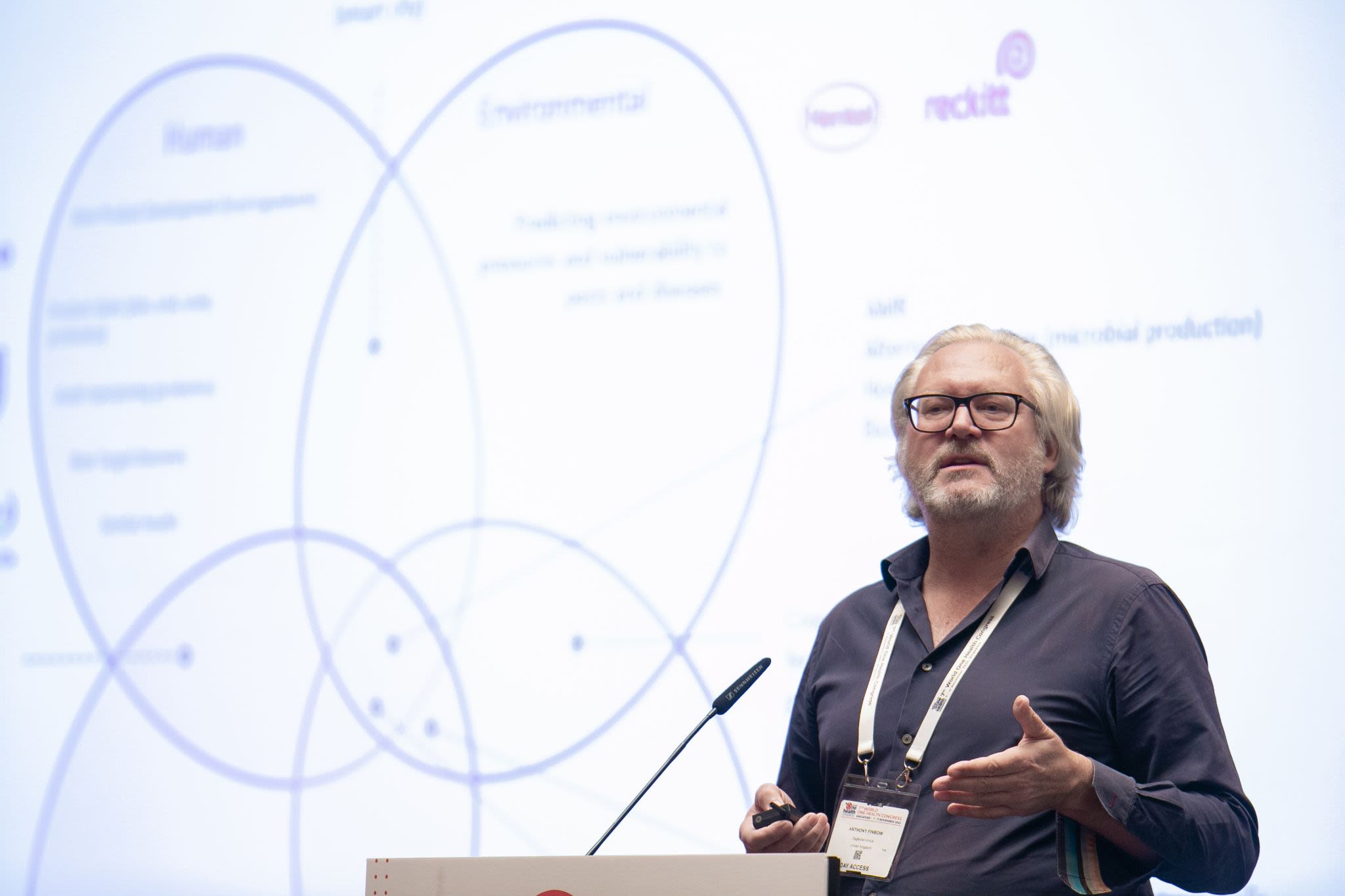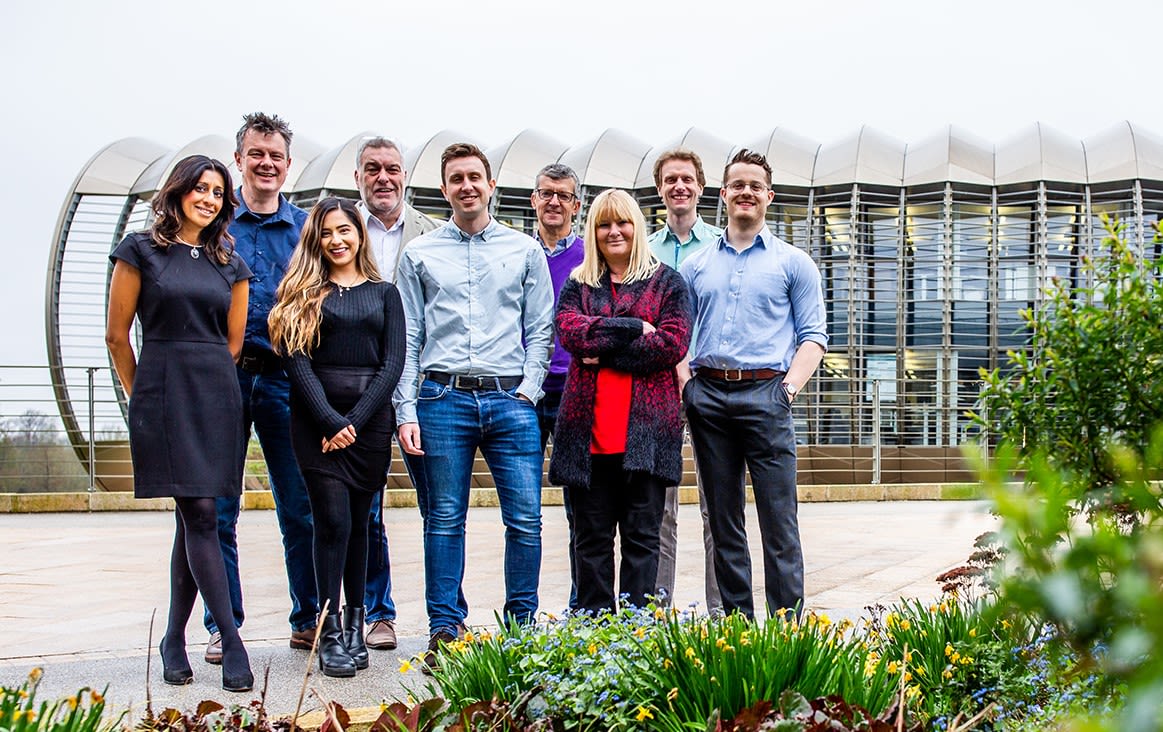 One of our youngest companies in the BIoData Innovation Centre, Broken String Biosciences, celebrated one year with us last September. Felix Dobbs, CEO, says: "We've had a year of great progress at Broken String Bio, focussed on building out the team and developing strong ties with biopharma partners who are developing next-generation cell and gene therapies. We were also delighted to publish our INDUCE-seq technology in Nature Communications, which demonstrates how it can be applied to precisely measure genomic off-targets introduced by CRISPR-Cas9 gene editing."
Broken String Biosciences have grown the team to ten people during the last year, and will come up to twelve before the end of 2022. Their INDUCE-seq technology was published in Nature Communications in the paper 'Precision digital mapping of endogenous and induced genomic DNA breaks by INDUCE-seq' thus showcasing the success of the science underpinning the company.
2022 has been a year of continued growth for whole genome sequencing in the NHS Genomic Medicine Service, with an increase in the number of indications in the NHS Test Directory for both rare genetic disease and cancer. For Illumina this has meant that more DNA samples are being driven through its service laboratory, returning more results to patients via Genomics England. Illumina has focused on improvements in the turnaround time, looking across its workflow for all possible process efficiencies with the goal of returning reports sooner to help support earlier decision-making. This is particularly important in cancer, where Illumina's average turnaround times for sequencing DNA from tumor, germline and completing the initial analysis is less than 10 days, compared with 20 days or more previously.
"Returning to onsite working for many of our non-laboratory staff members has been a highlight of 2022 for us," said Clare Kingsley, Senior Director of Scientific Research, Illumina. "It has been a privilege to be part of the BioData Centre ecosystem and the Illumina team are enjoying being together again, benefiting their work and the social elements of team collaboration."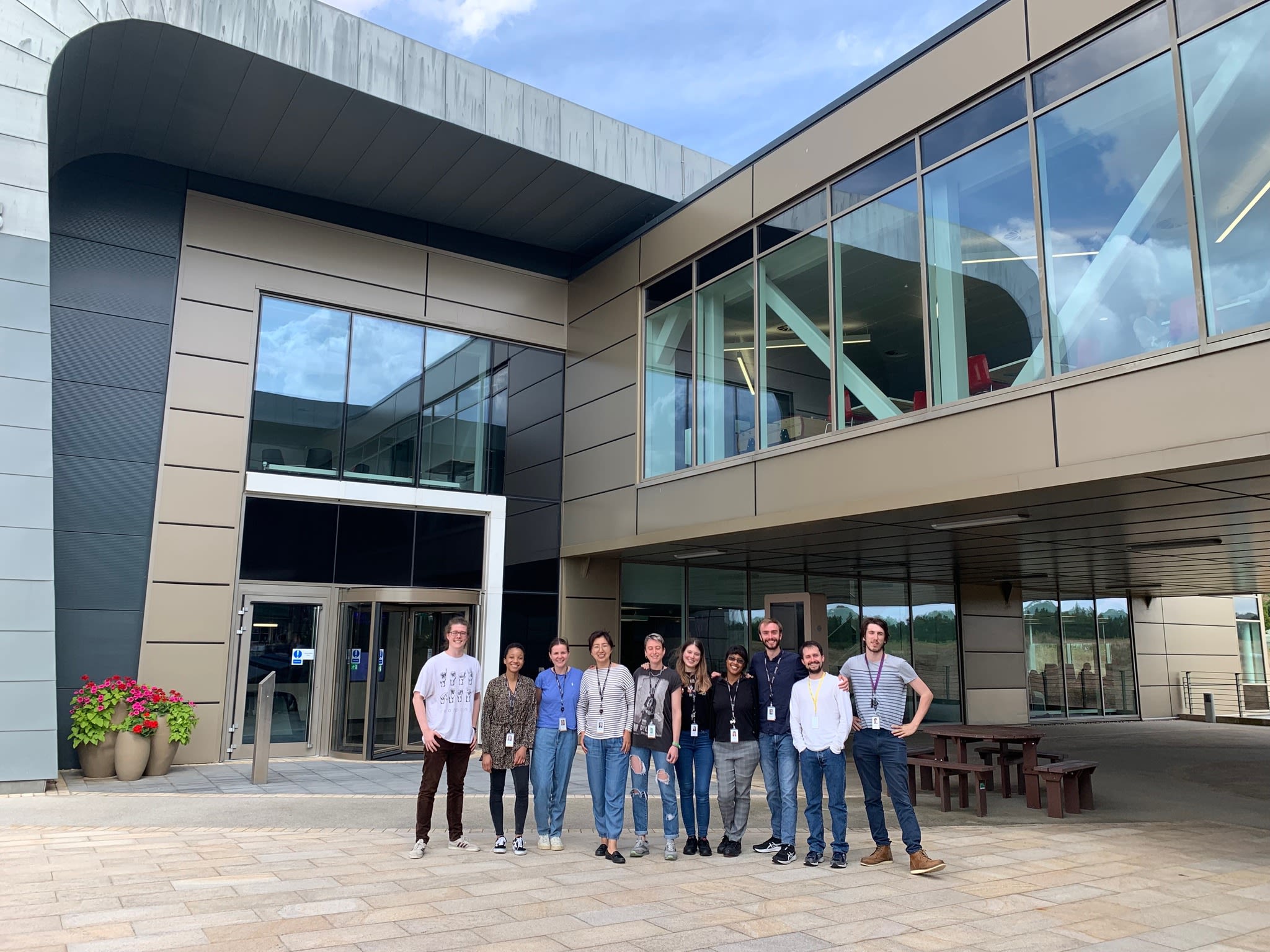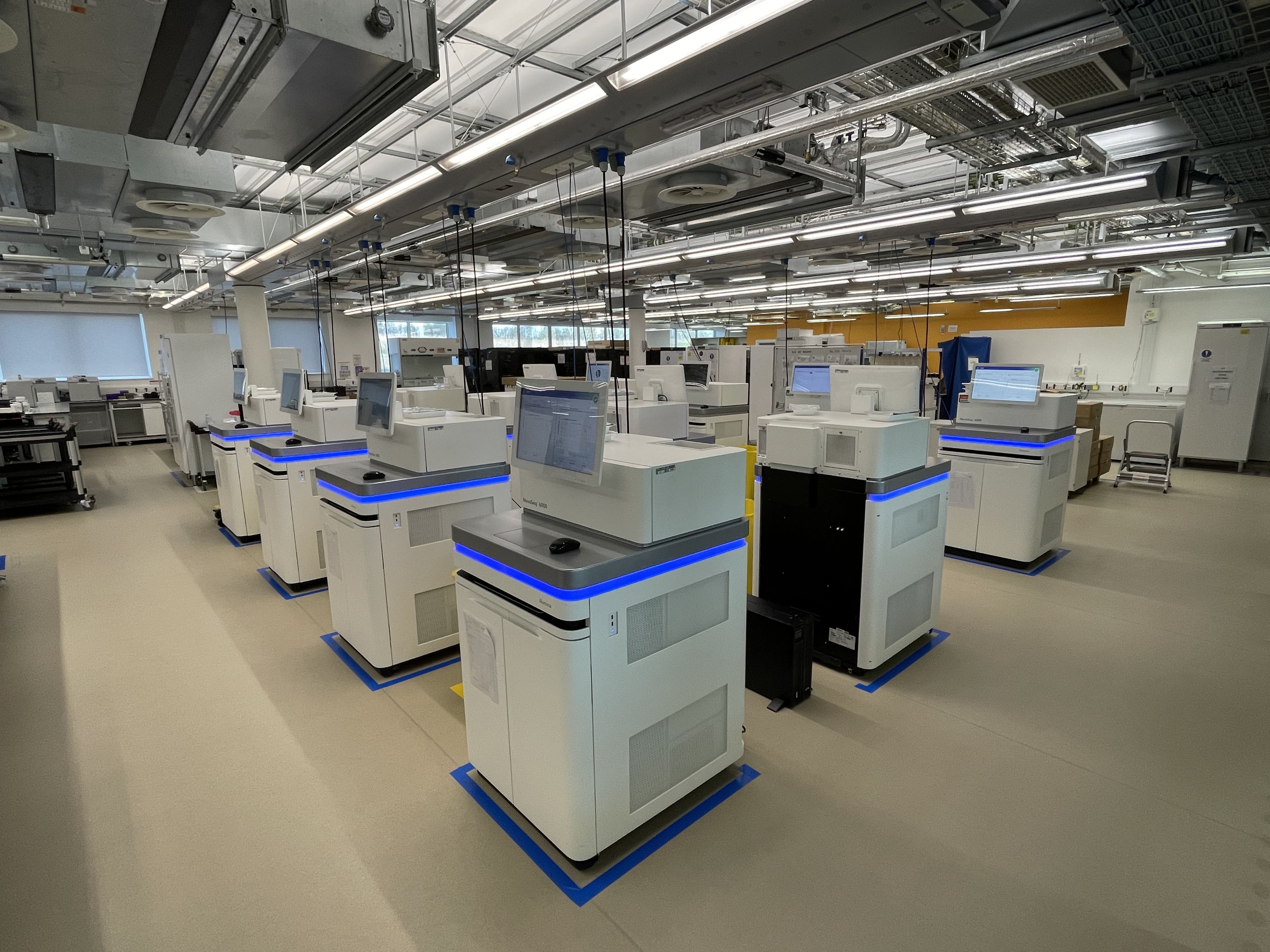 We asked Jo Mills, Head of Entrepreneurship at the Wellcome Genome Campus, to reflect back on the BioData Innovation Centre's year: "It is truly inspirational to see how all of the companies within the BIC Community have thrived during 2022 - not only as companies but by pushing the boundaries of genomic and biodata sciences across the breadth of the field. As a Campus, our aspiration is to have a community of innovative companies that translate science into benefits for society - each and every one of our companies contributes to that aim, in diverse and exciting ways."
Anne Wilcockson, client relationship manager at the BioData Innovation Centre said: "2022 has proven to be a busy year for the BIC, we have welcomed two new companies, Atos in January and most recently Mosaic, in November. After the two years of the pandemic during which the building was closed, we are delighted to see that our partner companies are back on campus and utilising the building and its services. Our work continues to help provide an environment for our companies to grow and thrive in these challenging times."